Aloha all. Today is August 17th. Saltwater Signs shop and building has burned down along with most of Lahaina. WE ARE OK AND SAFE! I'm not sure what the future holds. We will look for a new location in the future, and see if we can star over. https://www.gofundme.com/mywk3d
Saltwater Signs has been serving the West Maui Community for over 50 years! We can help you and your business succeed by creating signs, banners, vinyl graphics, window films, large format printing, stickers, and more! We can also repair or replace your existing signage.
We work with Hotels, Shopping Centers, Restaurants, Realtors, AOAOs, Retailers, Houses of Worship, Food Trucks and more! Every year we make the banners for the Lahainaluna graduates that you see around town.
Founded in 1971 by Buck Rogers in the old Lahaina Cannery building, Juergen Will joined the team in 1973 and Jefferson Wery came onboard in 1982.
We have thousands of files from our customers over the years and chances are, if you have worked with us in the past, we still have your original designs on file. Our commitment to our work and our devotion to personalized customer service is our reputation.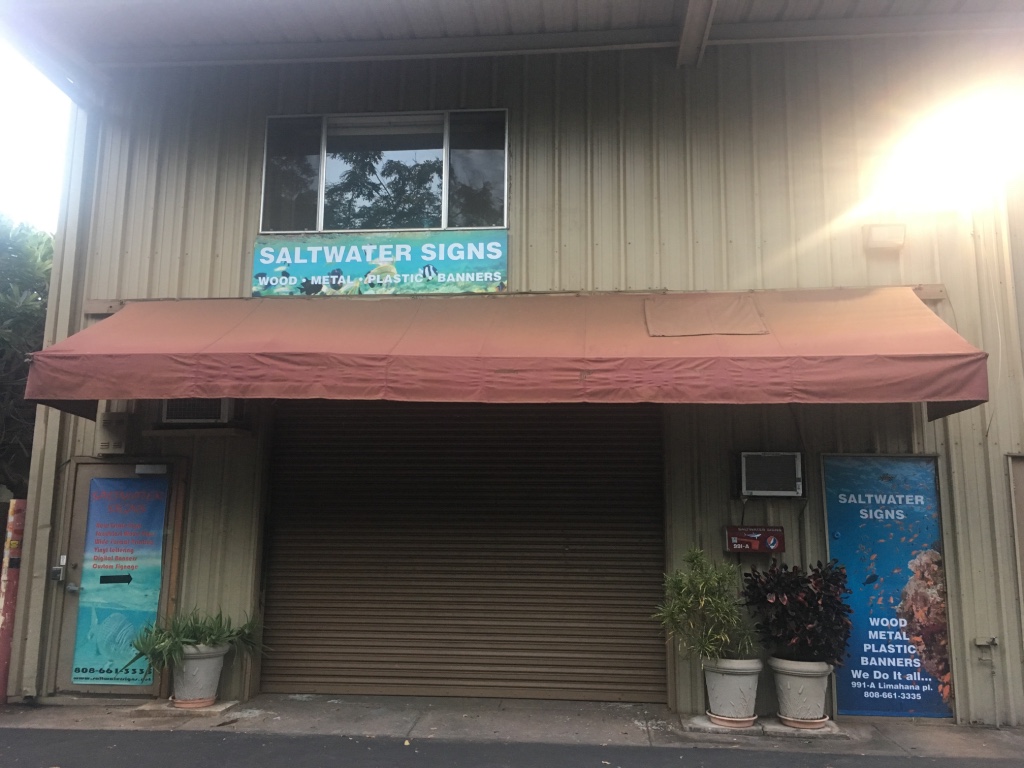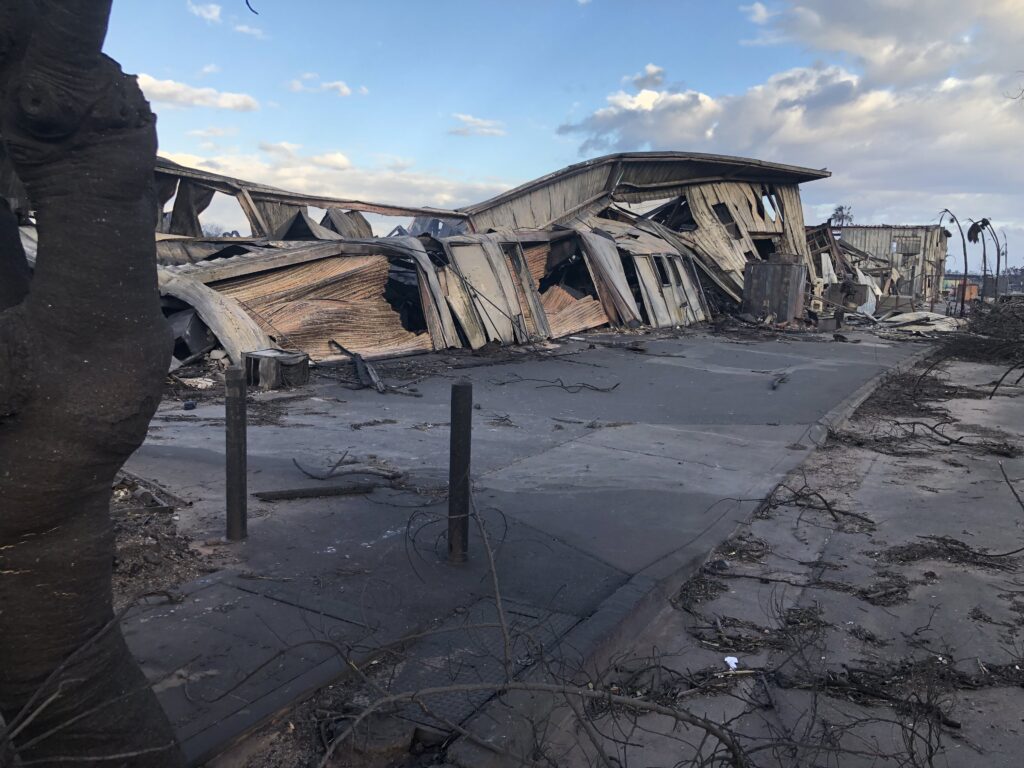 We are located at 991-A Limahana Street Lahaina, HI 96761
(808) 661-3335